please drop by
hidden_shine
's livejournal account to see pictures of
Radio Dept. in Moscow
. You won't regret it, the photos are just beautifully taken, one of the most fantastisk photos of the Radio Dept. around.
Here is something from my friend Nils who caught the group around April in Malmo, Sweden. This is Johan Duncanson's interpretation of his own band: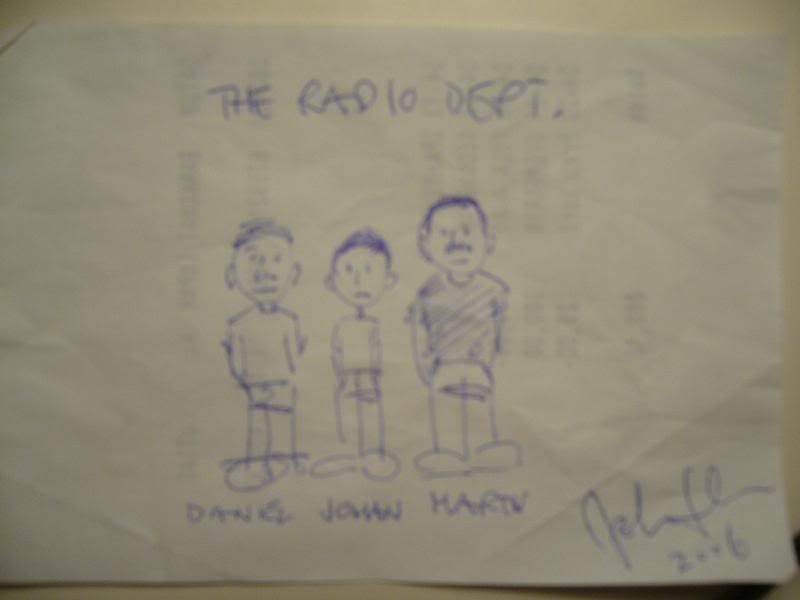 want something to read?
Pitchfork reviews Pet Grief
And, if anyone has any to share about the Radio Dept. photos, stories, reviews, it would be ace!